All articles
Sunglasses adjusted to your eyesight or ski goggles with optical lenses?
If you are a mountain enthusiast, Visilab can provide you with special high-mountain sunglasses adapted to your vision.
Excellent protection
High-mountain sunglasses are comfortable and lightweight, but also extremely resistant thanks to the specific materials they are made of. When fitted with high-index lenses, they form an effective screen against UV rays and reflections, which are very strong at altitude, whether on ice or on snow. They protect you from wind, cold and side rays thanks to their efficient ventilation system and wrap-around shape.
Your eyes will be no longer subject to adverse weather conditions. A special non-slip foam will ensure a secure fit on the nose and ears during your activities.
Optical solutions for everyone
Whatever your needs and whatever your challenges, we can offer a solution adapted to your vision, even if you wear progressive lenses or have a very strong correction. All our sports glasses have anti-scratch and anti-fog treatment, ensuring even clearer vision. Our opticians will be happy to help you discover our Oakley and Evileye glasses (not available online) directly in store.
Whether you prefer skiing or snowboarding, you will see the slopes with new eyes if you opt for ski goggles adjusted to your vision
Are you a snow sports enthusiast who needs a visual correction? Ski goggles adapted to your eyesight are the perfect solution. Custom-made by our specialists, they come in the form of an optical clip with corrective lenses. The clip is fixed inside the goggles to increase your visual acuity and comfort. Equipped with an anti-fog coating, the lenses are made of an ultra-flexible material that ensures optimum grip, even in the event of a fall.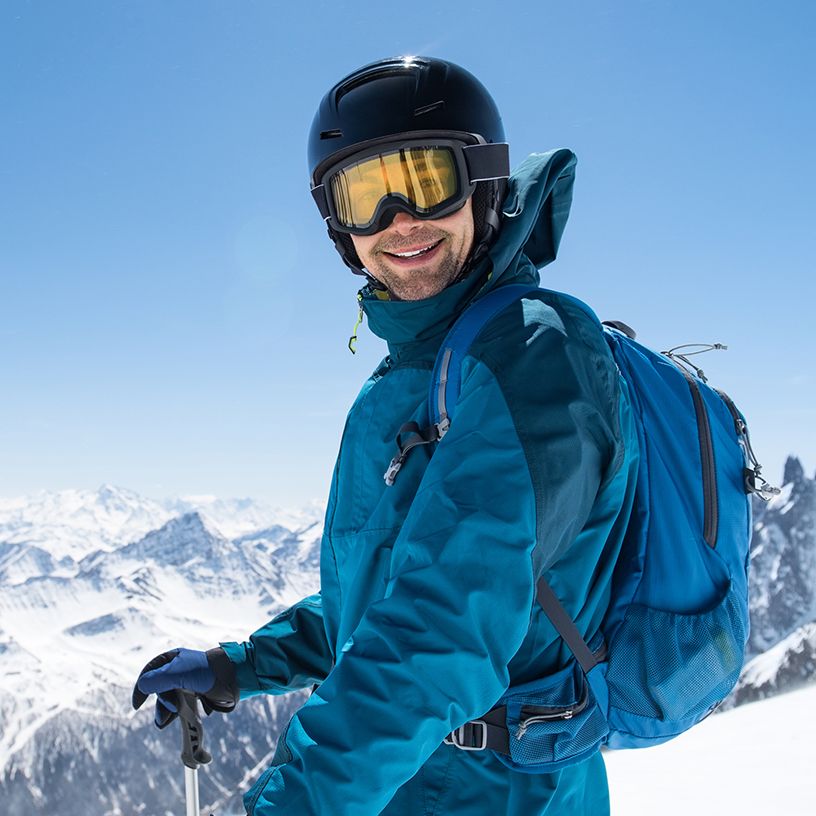 Ideal for distance vision
The optical clip is thought for distance vision correction, restoring good shape perception and sharpness. That is good news for anyone suffering from hyperopia, astigmatism or myopia, who will be able to anticipate bumps and turns on the slopes. Our stylish clip fits most ski goggles, regardless of the brand you choose (Oakley, Salomon, Gucci).
Make an appointment in store, with or without goggles
Come to a store with or without goggles (if you wish to buy them from us), and our opticians will create your personalized and perfectly adjusted optical clip in about an hour*. Visit us in one of the Visilab stores that offers the service.
*check in advance with the stores concerned.