Anti-Smudge Coating
Marks on your glasses?
Fingerprints, condensation, dust... Your glasses are put to the test every day. This dirt can cause visual discomfort and scratch your lenses when you clean them.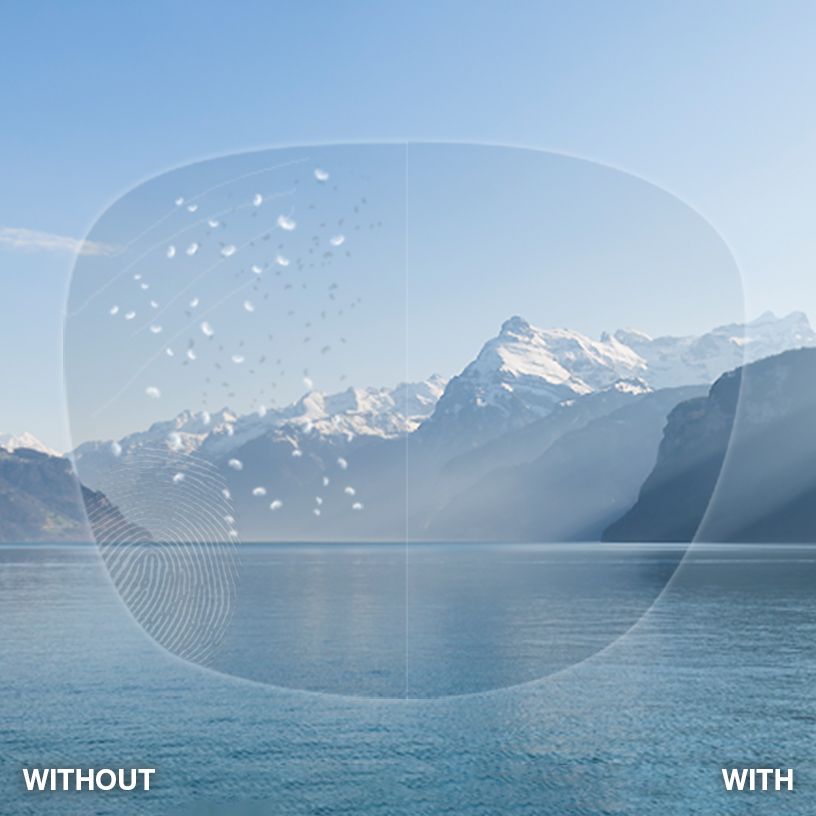 A 3-layer coating
An anti-smudge coating is a 3-layer coating that makes the surface of the glasses extremely smooth to prevent dirt from adhering to it. Dust and water glide off the lenses, making them easier to clean, improving transparency and preserving their shine.
An anti-smudge coating is made up of 3 separate layers:
| | | |
| --- | --- | --- |
| Oleophobic | Hydrophobic | Anti-static |
| | | |
| Les traces de doigts et autres traces graisseuses ne marquent pas. | Drops of water (or other liquids) bead up on the glass and do not stain. | Dust does not adhere to the lens or interfere with visibility. |
The advantages of anti-smudge lenses
Reduction of fogging on lenses

Quick and easy lens care

Improving the transparency and appearance of the lenses

An anti-smudge coating is applied automatically with anti-scratch and anti-reflective coatings
Visilab always offers the latest innovations. The new coatings make lenses even smoother and easier to clean.
Ready to get started? Contact your optician at your nearest Visilab store. They will guide you with their expertise and find the right solution for you.