Digital innovations and services
Ever since Visilab's creation in 1988, innovation has been at the heart of the company's concerns, in terms of technology as well as in terms of services and offers. Visilab is a pioneering brand, the first that offered high-quality prescription glasses manufactured in just one hour. Today, customers have access to the latest technology and trends directly from home using digital tools. Thanks to our online services, you can order the glasses of your choice, have your contact lenses delivered, or try on your next pair of prescription glasses or sunglasses over the Internet!
Frame removal
Do you want to change your glasses? Are you unable to visit a store, or would you like to make an initial selection of frames from a distance? Then our frame removal software is for you! Through this program, when you look at yourself on your computer screen, tablet or smartphone, your current glasses are erased and replaced by your chosen frame. Without having to remove your glasses, you can try on as many pairs as you want and choose your new look!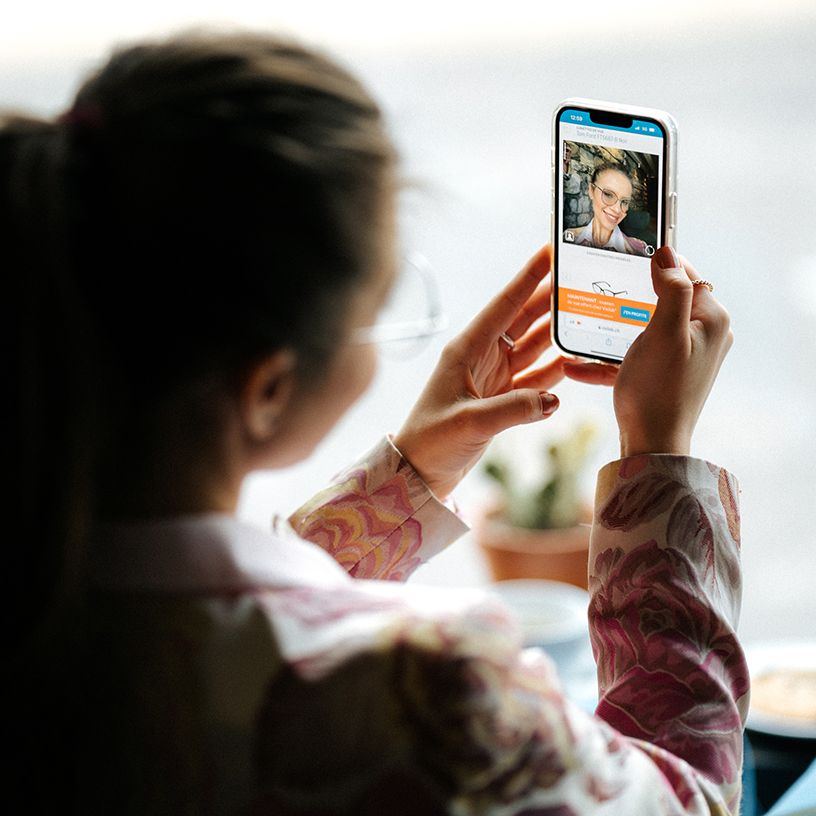 All-inclusive contact lens subscription
This subscription gives you a 25% discount on your contact lenses and care products. You can modify the frequency and place of delivery as often as you like. You will also benefit from an equivalent discount when purchasing prescription glasses and sunglasses. Your eye examinations are free of charge and, of course, so is delivery. All in just a few clicks!
Discover more Visilab advantages