Driving Glasses – With Drive Coating
Does glare, reflection or rain bother you while you are driving?
Many drivers feel insecure in difficult light and weather conditions such as rain, fog, dusk or darkness. They are sometimes reluctant to drive. Potential glare or reflections make them stressed or uncomfortable.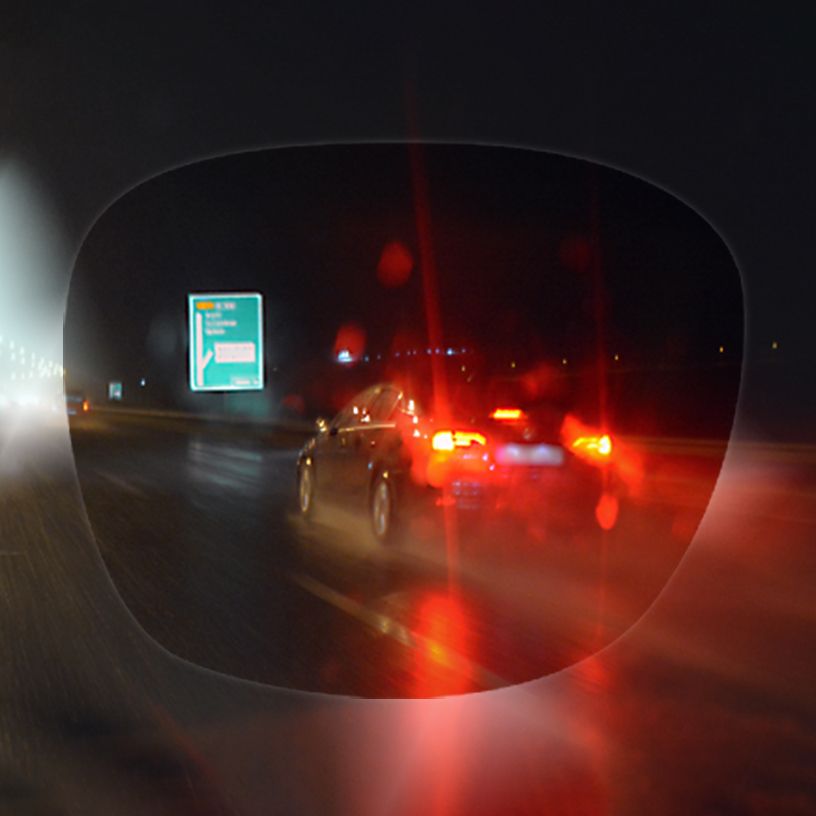 For safer driving
The Drive coating gives you a better view at night and protects your eyes from glare in difficult weather conditions. As you alternate your gaze between the road, the sat nav and your dashboard, it helps you to identify what you are seeing more quickly. It is specially designed for driving, it is available for single-vision and progressive lenses, and it is perfectly suited to your everyday glasses.
The advantages of drive coating
Reducing headlight glare and reflections from dusk onwards by approx. 20 to 30%

Better visibility (clarity)

More relaxed vision

Driving becomes less tiring

Excellent wearing comfort
This coating is suitable for:
People who drive a lot

People who feel uncomfortable driving at night or in difficult weather conditions
The Drive coating can be applied to your main or second pair of glasses. The glasses can be worn all day long since the coating is neutral in appearance.
Ready to get started? Contact your optician at your nearest Visilab store. They will guide you with their expertise and find the right solution for you.