Graduated tint
Take care of your eyesight in style
The tint of graduated lenses progressively decreases from top to bottom. These lenses offer protection against UV rays and ensure perfectly clear vision. Since they are a fashion accessory that does not totally obscure your eyes, they are suitable for reading in the sun or for driving.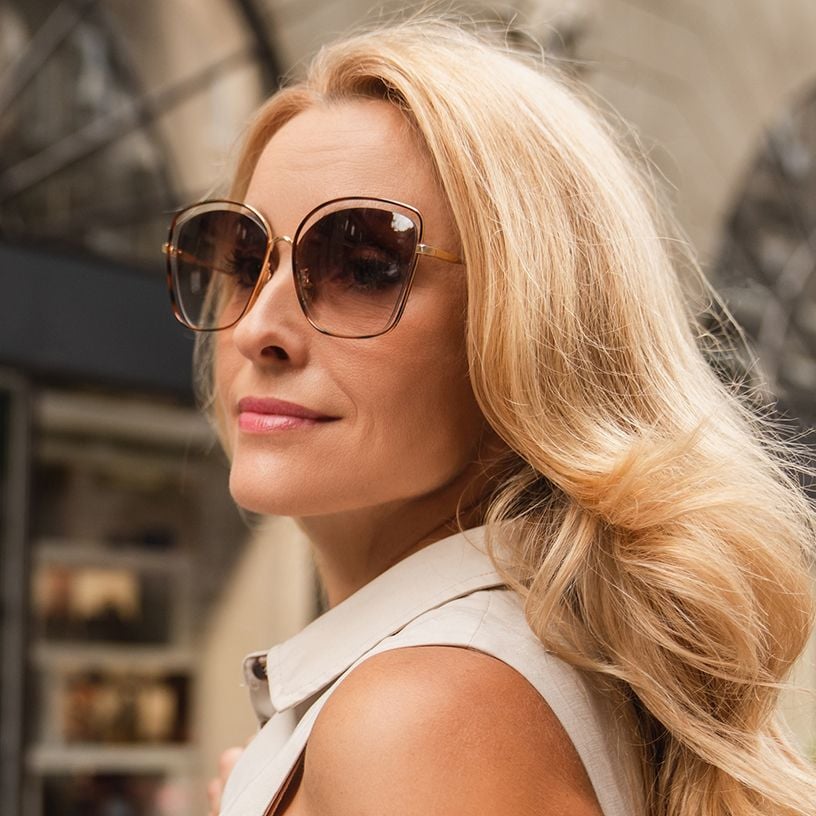 100% UV sun protection
The colour and tint intensity varies according to your correction and activities to ensure the best visual comfort. Graduated tint lenses are ideal if light conditions change as the wearer looks up.
Different graduated tint colours are available
The advantages of graduated tint lenses
High-performance UV protection

Crystal-clear vision

Ideal for reading in the sun

Ideal for driving: perfect view of the dashboard and the outside of the car

Trendy fashion accessory