Anti-Reflective Coating
Reflections on your glasses?
The sharpness of your vision is the first thing to be affected. Reflections interfere with your visual field and alter its accuracy. The result? You feel real discomfort in certain situations.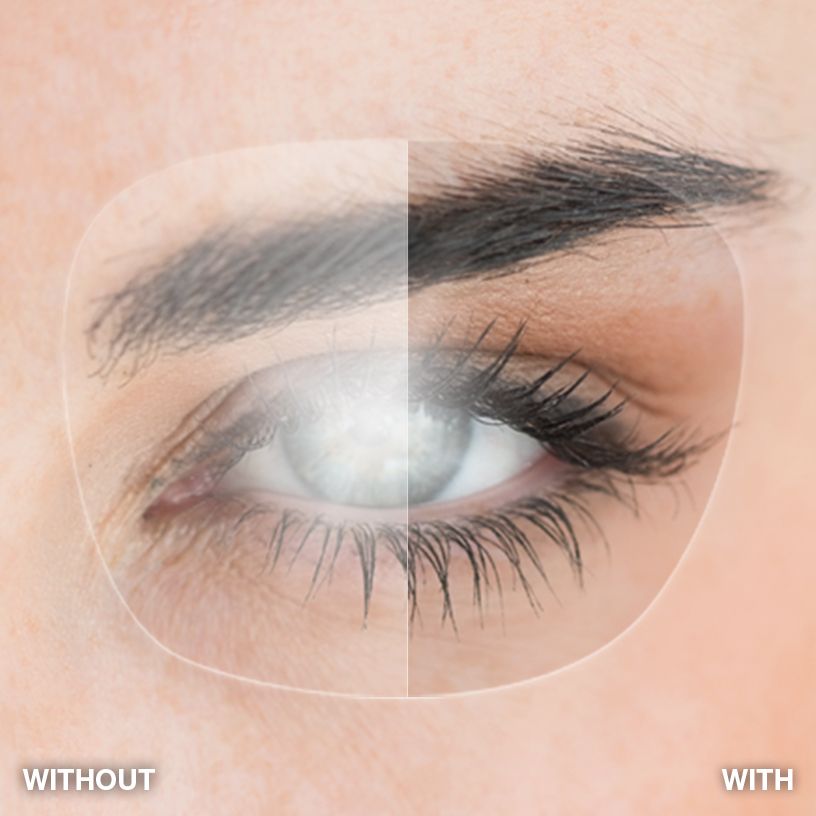 A coating that eliminates reflection
Several thin layers integrated into the surface of the lens are superimposed to block reflections and improve quality of vision. The anti-reflective coating is invisible to the naked eye, reducing "reflected light" but in no way preventing light transmission. Anti-reflective coatings are suitable for all types of lens, for both indoor and outdoor wear.
Anti-reflective coating for sunglasses
The anti-reflective coating on the back of the lens is a specific coating for sunglasses. It reduces glare on the back of the glasses to improve transparency and comfort. The front of the glass has an anti-scratch coating.
The advantages of anti-reflective lenses
Improving the transparency and appearance of the lenses

Facilitating lens cleaning

Improving contrast

Limiting light halos from car headlights

Reducing eye strain when using computer or smartphone screens
Visilab always offers the latest innovations. The new coatings make lenses even smoother and easier to clean.
Ready to get started? Contact your optician at your nearest Visilab store. They will guide you with their expertise and find the right solution for you.