Sunglasses
Sun protection for your eyes
The sun contributes to physical and mental well-being. We automatically protect our skin from burning by applying sun cream, but we do not always remember our eyes! Prolonged exposure to the sun can have harmful consequences for children and adults alike. Sunglasses will protect your eyes.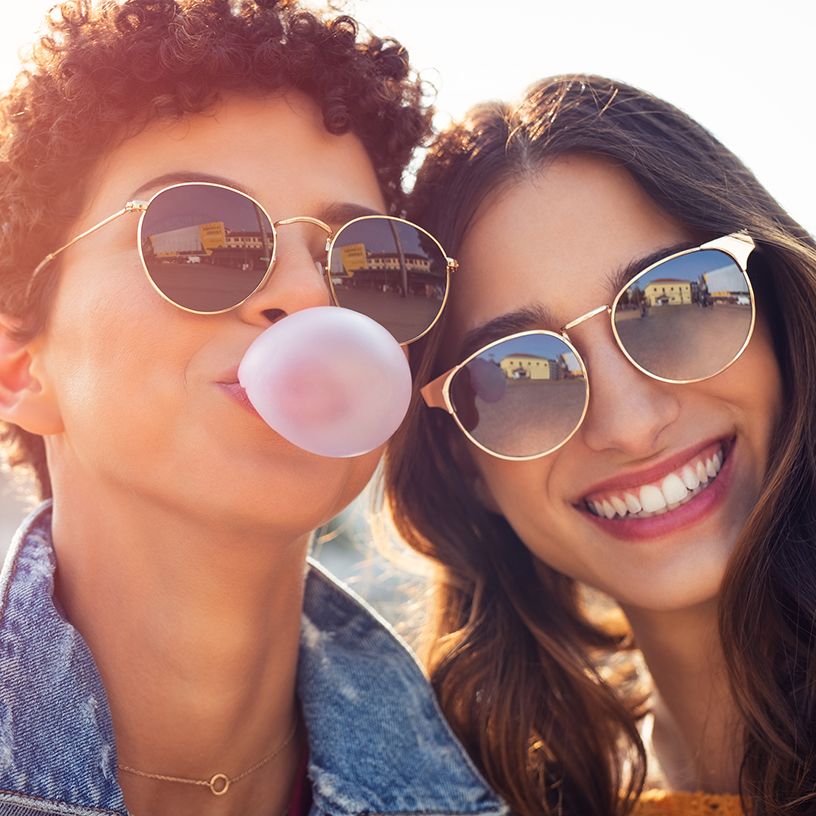 Protection with or without an optical correction
Visilab offers a wide range of prescription sunglasses to meet all needs. Solar lenses can be adapted to your vision, whether you are short-sighted, long-sighted, have astigmatism, or presbyopia.
All our single-vision lenses and progressive lenses are available in plain (brown, grey, green, etc.) or graduated tints. We can design custom-made sunglasses for you with a tint that perfectly matches your frame. We also cater to the specific features of sports eyewear with curved and ultra-resistant solar lenses.
Which coatings should I choose for my solar lenses?
The choice is easy: select the sunglasses frame you would like from our wide range of brands. Let us guide you and help you to choose a plain or optical tinted lens, a polarised lens, or one with flash mirror coating.
Our expert opticians will be happy to answer your questions online or in store.
Degrees of protection offered by sunglasses
Since 1995, a European regulation has guaranteed the degree of protection of solar lenses and their filtering power. A number from 0 to 4 specifying the degree of protection is included in the description of each pair of sunglasses. 
| | | | | |
| --- | --- | --- | --- | --- |
| Category | Tint | Description | Protection | Indication |
| Category 0 | | These sunglasses are generally worn to enhance the appearance. This light filtering category is very low, and it does not provide effective protection from ultraviolet radiation when exposed to strong sunlight. | 0 to 20% | |
| Category 1 | | This type of sun protection is recommended for situations where there is little sunlight, such as in winter or on very grey days. This index is not recommended for intensive exposure to strong sunlight. | 20 to 57% | |
| Category 2 | | This solar protection is effective in average sunshine situations. | 57 to 82% | |
| Category 3 | | This solar protection is effective in very sunny situations: at sea, on the beach or for winter sports. | 82 to 92% | |
| Category 4 | | This solar protection is suitable for extremely sunny conditions, such as when mountaineering on glaciers or in the mountains, as the light is multiplied by reflection off the ice and snow. | More than 92% | |