Visilab's expertise
Visilab is committed to offering each customer the best optical package to suit their individual needs and personality.
To ensure customer satisfaction, Visilab's qualified optometrists perform eye examinations in rooms equipped with the latest technology.
Expert opticians
Visilab's expert opticians are passionate about their work. They guide each customer and help them find the right solution to improve their vision. Our opticians are also specially trained in facial morphology. They take into account the specific activities and needs of each individual customer so that they can advise them on the most suitable prescription lenses, frames, or contact lenses.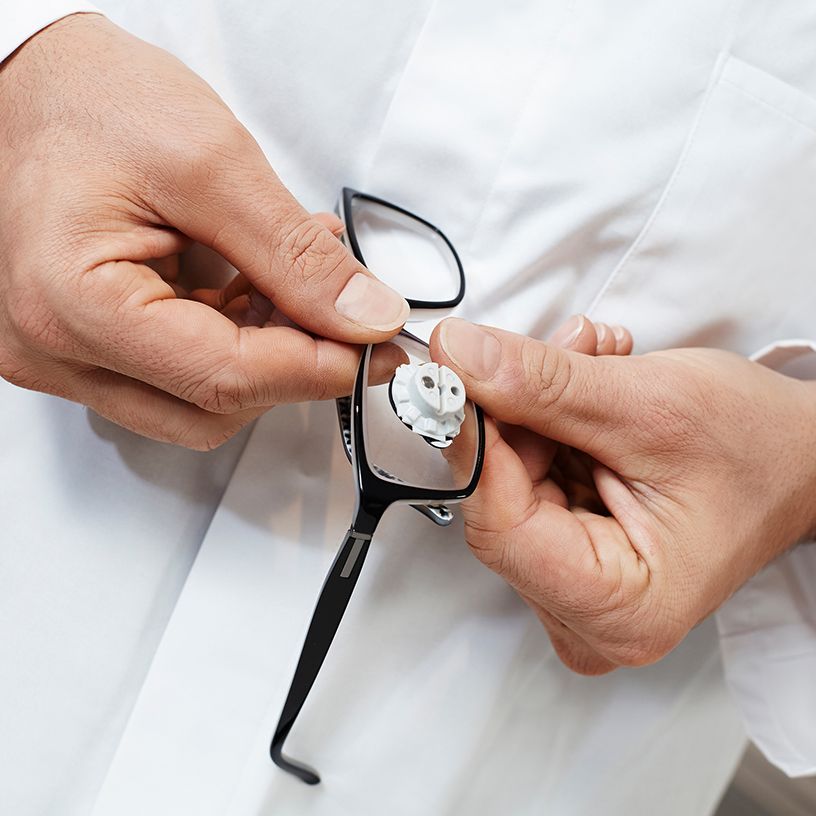 Technology
Our high-tech equipment enables our expert opticians to determine the position of wear values, such as the natural position of the pupils, the angle of inclination and curvature of the chosen frame. Thanks to our optical lens assembly laboratory located in Geneva, which is fully equipped with state-of-the-art technology, the lenses are rapidly shaped, mounted and checked before the new eyeglasses are sent to the store to be individually adjusted to the customer's face.