Apprenticeship
At Visilab, a hundred young people are learning the optician's trade – would you like to join them?
The optician's apprenticeship is a high-quality technical/commercial training course with a motivating and complete 3-year curriculum that leads to a CFC (federal certificate of proficiency).
After completing an apprenticeship, opticians can undertake a three-year postgraduate course to obtain a Bachelor of Science HES in optometry at the University of Applied Sciences in Olten.
During their apprenticeship
Future opticians learn the fundamental elements of the profession. They acquire knowledge of the eye (anatomy, physiology, ametropia, pathology), science (physics, chemistry, mathematics, algebra), optics (geometry, physics) and optical instruments, as well as lens, spectacle and material technology.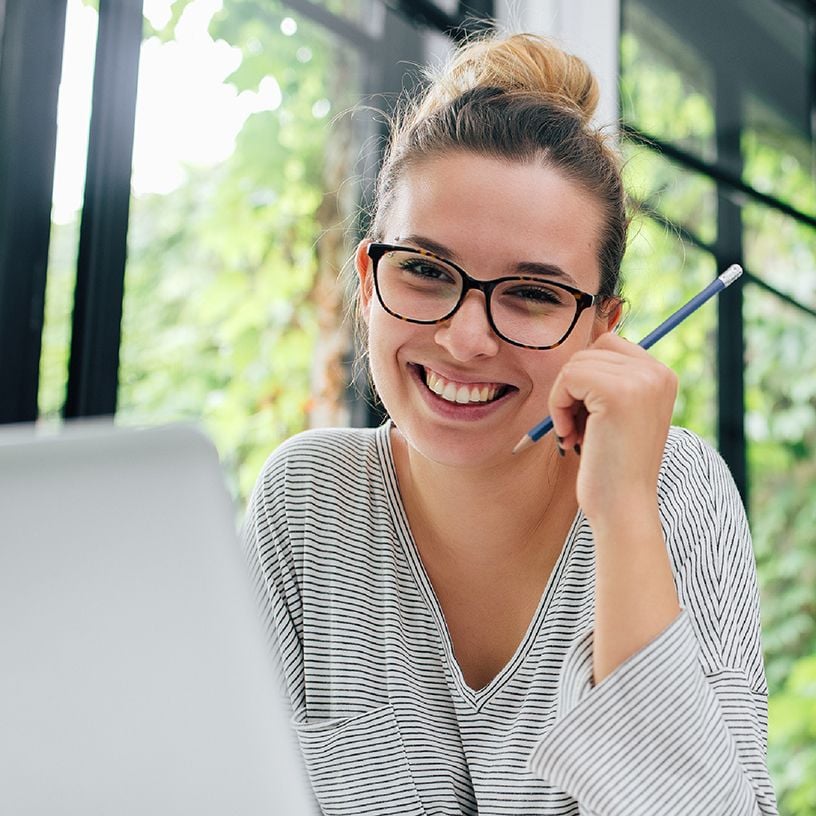 Visilab takes training further as we supplement our apprentices' initial training with in-house practical and theoretical courses during their three-year apprenticeship.
We also provide our final-year apprentices with intensive preparation for their final exams. Thanks to this special structure that offers support and guidance, our apprentices achieve excellent results in their final exams.
Apprenticeship places are reserved for young people who have completed their compulsory schooling in secondary or higher education.
Good academic results in technical subjects such as mathematics (algebra, geometry, trigonometry) and physics are necessary in order to guarantee sufficient basic knowledge.
Are you interested in the field of fashion and sales, do you like precise work, do you have a taste for contact with others and are you a team player?
If so, send us your complete application! (cover letter, cv, copy of school results, etc.).