Advice on frames and styling
Do you need glasses?
Today, glasses are a real fashion accessory that perfectly completes an outfit or a look.
Vintage retro, bohemian, couture, or glamorous and sophisticated: why should you choose? Be bold and try all the styles!
Whether you want to soften your features or highlight a strong point to give your face even more character, anything is possible!
Our optical style experts will listen to you and advise you on a wide range of models from leading brands to create a personalised eyewear selection, made for you only.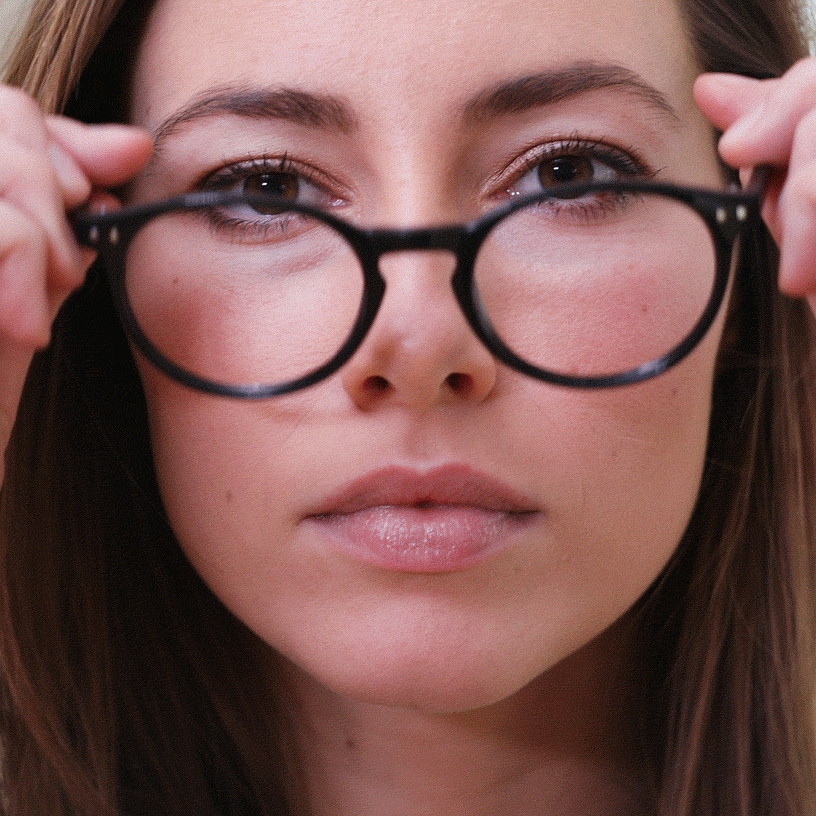 Would you like some inspiration? Discover our Visilab Heroes. They explain who they are, they talk about their needs and their style, and they present a selection of eyeglasses adapted to their preferences.
Facial morphology, a profession based on passion
"We meet different personalities every day! You are unique – and so is your face, your experiences, and your desires. Your glasses are a part of you because you wear them all day long; they reflect your personality and convey your image. For this reason, they should be daily a source of pleasure and comfort. Our job is to listen to you, understand your needs, and advise you on different glasses styles. There are no right or wrong decisions, just different effects depending on the chosen shape, colour and materials. Let us help you to find the perfect pair or pairs of glasses for you!"
- Emilie Clerc, Retail Fashion & Style specialist