Visilab: a committed, family-owned Swiss company
It is now 100 years since the first generation of the de Toledo and Mori families established the Pharmacie Principale group in Geneva, of which Visilab is a part. The group was founded on a simple idea that was quite revolutionary at the time: to put an end to complicated apothecary calculations and bring true transparency and fairness to the prices of medication.
The story of Visilab began a little later, in the 1980s. Its founder, Daniel Mori, was studying for a postgraduate degree in the United States. He discovered the process of speeding up the manufacture of optical lenses by decentralising production to the stores themselves, while nonetheless maintaining quality. Back in Geneva, he opened the first Visilab store in 1988 and he revolutionised the Swiss optical market by offering to manufacture glasses in just one hour!
It was an immediate success: customers were delighted with this one-hour service that allowed their glasses to be produced on the spot. Since then, the Visilab network has continued to grow, remaining true to the values that have driven the Pharmacie Principale group since 1912: professionalism, Swiss quality, as well as humanitarian and social commitment.
Visilab now expresses its commitment in several areas:
Humanitarian and social work
As a visual expert, Visilab also supports the UCBA, the Swiss Central Union for the Blind. For each optical cleaning spray filled, Visilab donates a symbolic franc to the UCBA.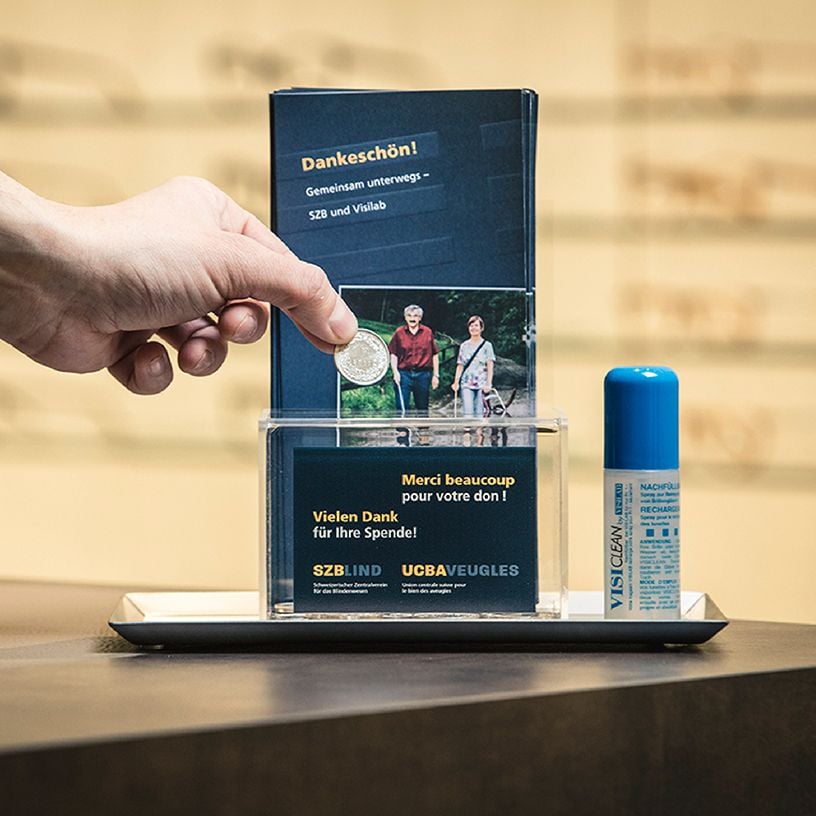 Since 1903, the UCBA has been working to ensure that the approximately 325,000 blind and partially sighted people and 10,000 deafblind people in Switzerland are able to determine their own lives and live as independently as possible.
Training
Putting knowledge into practice is an essential part of becoming a good optician. As a large Swiss company, Visilab is committed to training around 100 optical apprentices every year.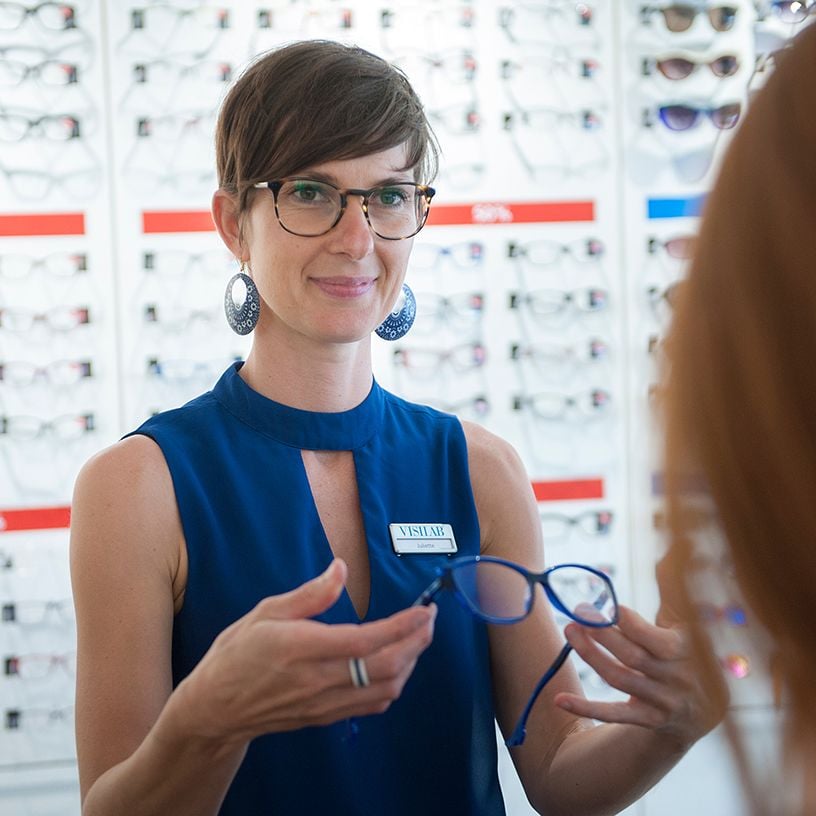 The profession of optician is enriching, varied and attractive for young apprentices, offering a mix of human contact, technical aspects and immersion in the field of fashion. Visilab supplements their professional training with an in-house training programme provided by industry professionals to ensure a high-quality apprenticeship.
Sportsman
Visilab supports the great Swiss sportsman and ski champion Bernhard Russi. As a Visilab ambassador, he is proud to represent the brand and he shares its values of quality, precision, innovation, and professionalism.