All articles
Blue-violet light, its effects and how to reduce it
Blue light is emitted naturally by the sun's rays. In other words, it is part of the light spectrum. It is made up of several components, some of which are potentially more harmful to our health than others. What is the reality about this light and its components, and to what extent do they have negative effects on our eyes? What are the solutions for filtering blue light?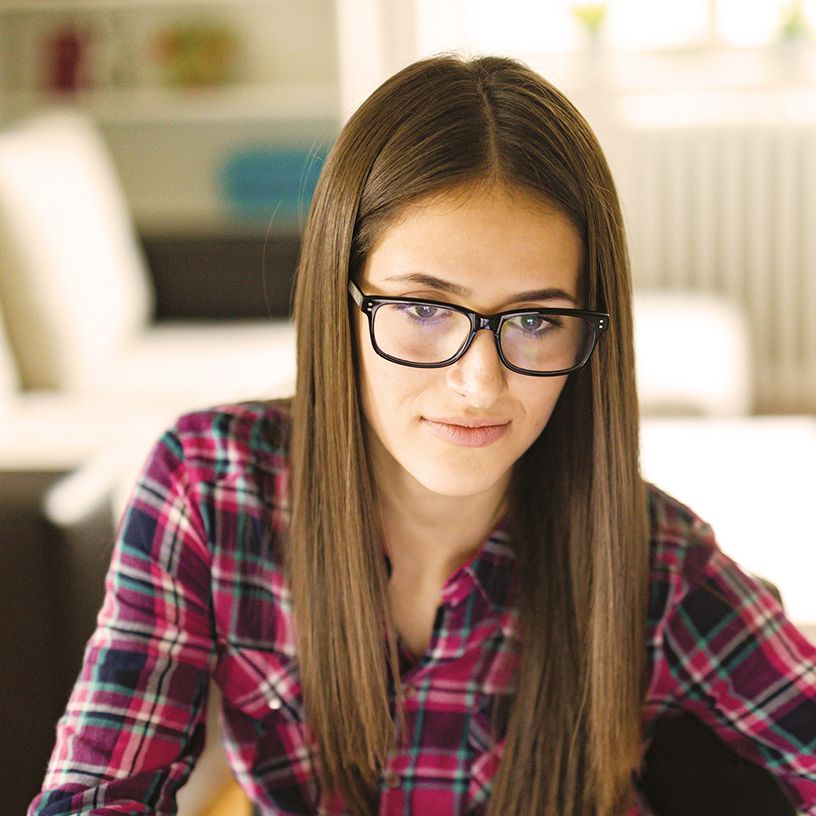 The blue light spectrum
The light visible to the human eye consists of various colour bands of different wavelengths. One of the components of blue light is blue-turquoise light (between 455 and 500 nm), which is essential for our bodies because it helps regulate biological rhythms, including the sleep cycle, and it has a positive effect on our well-being and mood. Daylight is a major source of these waves. In the evening, the decrease in natural light and the transition to warmer colours tell the brain that it is time to go to sleep. The other light present in blue light is the blue-violet light (between 380 and 455 nm), which is potentially harmful.

What are the effects on our health?
The natural filters in our eyes do not provide sufficient protection against blue-violet light, which is mainly generated by natural light. Prolonged exposure without additional protection can have negative effects on the health of our eyes. Along with genetic factors and environmental factors, such as smoking and nutrition, blue-violet light is a potential cause of retinal ageing and therefore of AMD (age-related macular degeneration). This can be aggravated by cataract surgery, as in that case the lens no longer plays its protective role.
How can you filter it?
Exposure to blue-violet light is a factor that can be tackled by taking a few precautions. For instance, glasses fitted with a BlueProtect filter can reduce the amount of potentially harmful light.
Do not hesitate to ask for advice from one of our opticians.