State-of-the-art equipment for your eyesight
Digital measurement
The visual comfort of your new eyeglasses depends not only on first-class measurement of your correction needs, but also on precise centring of your lenses. Indeed, it is important to measure the exact position of your pupils in relation to the frame so that the lenses can be centred correctly to correspond to your eyes.
Visilab uses the latest technology for its digital measurements. All Visilab stores are equipped with a Digital Fitting system: an electronic measuring terminal that ensures absolute accuracy.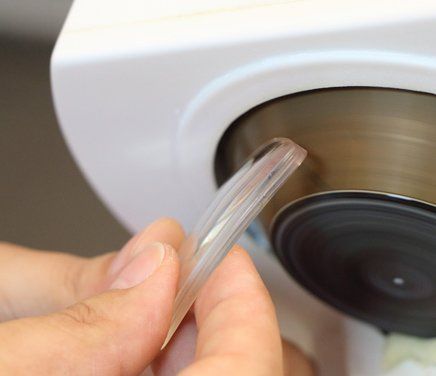 How does it work?
This system works like a kind of "magic mirror". You try on the frame of your choice, with a clip placed on it by the optician. You look at yourself in the mirror on the terminal, and it measures to a tenth of a millimetre the natural position of your pupils, as well as the angles of inclination and curvature of the frame. By measuring your individual parameters, Visilab can then produce prescription lenses for you with utmost precision.
Extra assistance choosing your eyeglasses
The Digital Fitting terminal also allows you to save multiple photos of yourself wearing different frames. You will find it easier to decide between them if you compare the photos on the screen – while keeping your own eyeglasses on!
At Visilab we are confident of the quality of our products, and we offer each customer a satisfaction guarantee. This allows customers to exchange their lenses and frames free of charge in the event of discomfort or dissatisfaction during a 30-day period after their purchase.